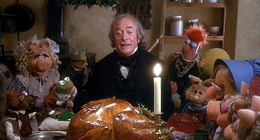 As we approach the end of the year (and decade), we thought a look back at what we've accomplished and a look at what lies ahead for Madroño Ranch: A Center for Writing and the Environment might be of interest.
This year was a significant one for us. In 2009 we both turned fifty (or, as Heather put it, celebrated our joint centennial); in addition, we experienced both great personal loss and also tremendous excitement and optimism about Madroño Ranch.
We spent much of the year networking—sort of a new thing for a couple of reclusive nerds like us. In February, we attended the Alliance for Artists Communities' conference for emerging programs in Charlotte NC. Meeting and talking to Caitlin Strokosch and Russ Smith of the Alliance, and the other attendees, was a galvanizing experience—so many bright, creative people! So many great ideas! So many things to think about!
The Alliance's annual conference in New Orleans in November was perhaps even more inspiring. Not only did we reconnect with some of the friends we'd made at the Charlotte gathering, we met many more fascinating and brilliant people, some of whose ideas we plan to rip off shamelessly.
But so many questions remain to be answered…. For example, while we highly esteem the visual arts and those who work in them, we've been assuming we'd only accept writers as residents at Madroño, on the theory that they require less in the way of infrastructure (i.e., kilns, darkrooms, printing presses, etc.). Now, however, we wonder if we shouldn't rethink that decision. What if we were to invite, say, sculptors and environmental artists to come out and create place-specific, perhaps ephemeral, works?
And what about size? We've agreed that, at least initially, we should restrict ourselves to two or three residents at a time. But should we aspire to more? If so, how many more? Six? Eight? Ten? And how long should they stay? Two weeks? Four weeks? Longer?
The answers to these questions will obviously drive many other basic decisions, such as the center's physical layout. Our working idea is to provide a central facility with sleeping, cooking/dining, and library facilities, etc., and smaller "satellite" structures (sheds, cabins, pods, whatever) which would serve as secluded places for the residents to work in solitude and quiet.
At first, we assumed we'd build this central facility from scratch, tricking it out with all kinds of cutting-edge off-the-grid technology. Now, however, we're wondering if, at least initially, we can repurpose the ranch's existing main house, which is, alas, very much on the grid; doing so would require some structural modifications but would still be significantly cheaper than building from scratch. (Presumably we'd still need to build the satellite workplaces.)
Another fundamental issue to be resolved is what the center's governance structure should be. A nonprofit? LLC? Foundation? We've been talking to various leaders in the nonprofit and small business sectors, in hopes of figuring this out, but at this point it's still an open question.
And then there's the whole food thing. (Those of you who know us know that food is never far from our thoughts.) Madroño Ranch is teeming with sources of protein—our herd of twenty-seven bison, our trusty chickens, uncounted feral hogs and deer—and we hope to begin distributing some of it in some fashion. Our first bison harvest will take place in the spring, though we haven't yet figured out what to do with the meat: give it away? Sell it to restaurants in Kerrville, Fredericksburg, and Bandera? And the meat is only one part of a larger scheme. What if we go into small-scale farming—say, pears, peaches, and apples—and set up a CSA to distribute the produce, with the proceeds (if any) helping support the residency program?
And—here's an idea we heard in New Orleans and really liked—what if we set up a culinary residency as well, whereby a chef who wants some non-restaurant experience comes out to the ranch and helps develop a truly local cuisine, using only foods grown on the ranch or nearby, while cooking for the other residents?
And how about engaging the local community in some meaningful fashion? Could we offer classes or workshops on the ranch? Invite the ag students at the local high school out to gain experience in organic farming?
Last month we met with a couple of graphic designers to talk about getting a logo to use on business cards, a website, brochures, and letterhead—and (why not?) also on T-shirts, coffee mugs, water bottles, etc. But even that turns out to be more complicated than we'd thought. For one thing, do we need a logo, or two (one for the residency and one for the farming operation)? Or more? Until we figure out how all these ideas and moving parts fit together, coming up with a visual "brand" will have to wait.
Sigh. Sometimes the tasks still facing us seem overwhelming. But we hope to keep forging ahead, slowly if not always surely. Perhaps our first and most tangible accomplishment to date was starting this blog, which we conceived as a way to spread the word about Madroño Ranch and keep our friends and other interested parties abreast of our progress. The fact that you're reading it now suggests that—what do you know!—it's working.
Obviously, we still have to do a lot more thinking about all of this. But on the theory that many heads are more likely to produce wisdom than one or two, we'd love to hear your thoughts and suggestions on these and other issues.
What we're reading
Heather: Elizabeth Strout, Olive Kitteridge
Martin: Dylan Thomas, A Child's Christmas in Wales