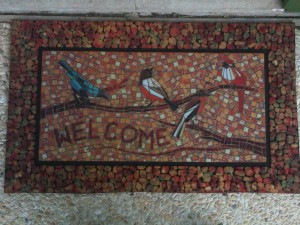 Please note: As of August 2015, Madroño Ranch: A Center for Writing, Art, and the Environment is no longer accepting applications for residencies. We are sorry for any inconvenience.
There is no application form for writers and artists interested in residencies at Madroño Ranch. If you would like to apply, please send us an email specifying what you hope to accomplish during your residency, some idea of the time frame(s) that might work for you (please note that we do not accept applications for August or September), a digital sample of your work, and the names and contact information of three references. We also require a brief and informal interview with each applicant, either in person or by Skype or FaceTime. If your application is accepted, you will also need to provide a signed copy of our release form (which we will email to you) and the name and telephone number of an emergency contact before you arrive at the ranch.
Please note that residents are responsible for arranging their own transportation to and from the ranch, which is about an hour and a half from San Antonio and two and a half hours from Austin. Residents will want to have their own vehicle at the ranch for supply runs to nearby towns and for getting around the ranch roads, which can be quite rough.